I need to recognize that I love pre-fall! We are finally getting over the crazy temperatures and looking forward to some cooler temperatures. Don't put on the back in your wardrobe your summer clothes, because you can layer them with some interesting pieces and wear them during the fall season. There is just enough heat left to wear your summer shorts too. Ok, you may not style them with tank tops and tees, but you can wear them with your favorite sweaters and look fabulous. I wanted to inspire you and awaken your creativity, so I made you a collection of "10 Lovely Pre-Fall Outfits with Sweaters and Shorts". Are you excited?
You can wear your baggy shorts with an oversize sweater and look fabulous during the cool/warm summer and pre-fall nights. The outfits that I found are very chic and I need to recognize that I felt in love with them. So, let's check them out and draw some inspiration. You may find them beautiful and charming and will copy some of them, who knows. Enjoy and have fun!
Fantastic Cable-Knit Sweater in a Combination with Denim Shorts and Espadrilles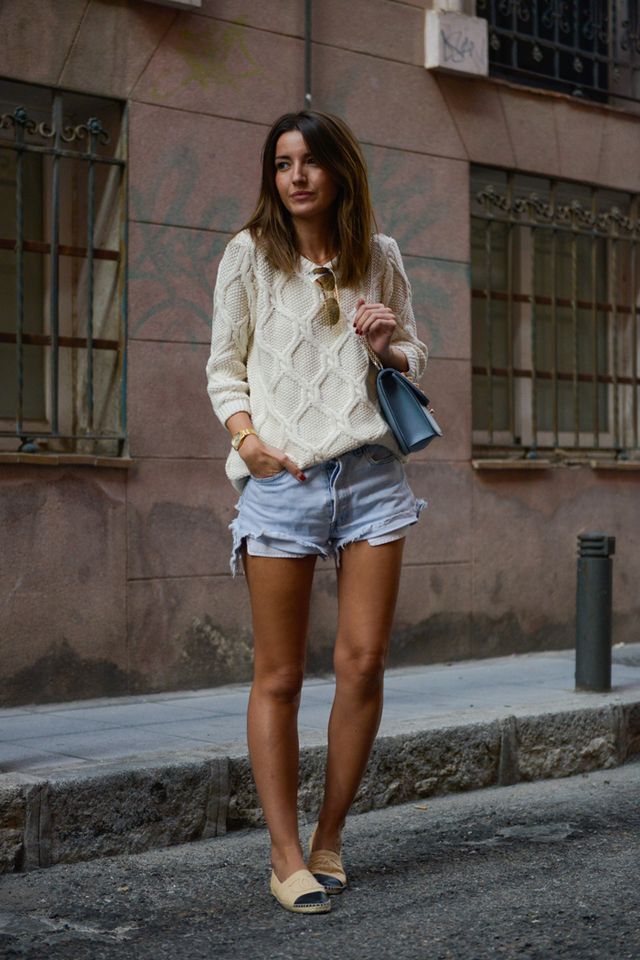 Lovely Outfit with Leather Accessories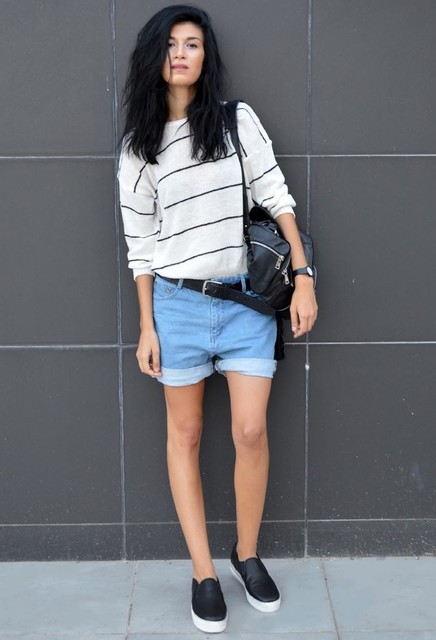 Gorgeous V-Neck Black and White Sweater in a Combo with Shorts and Sandals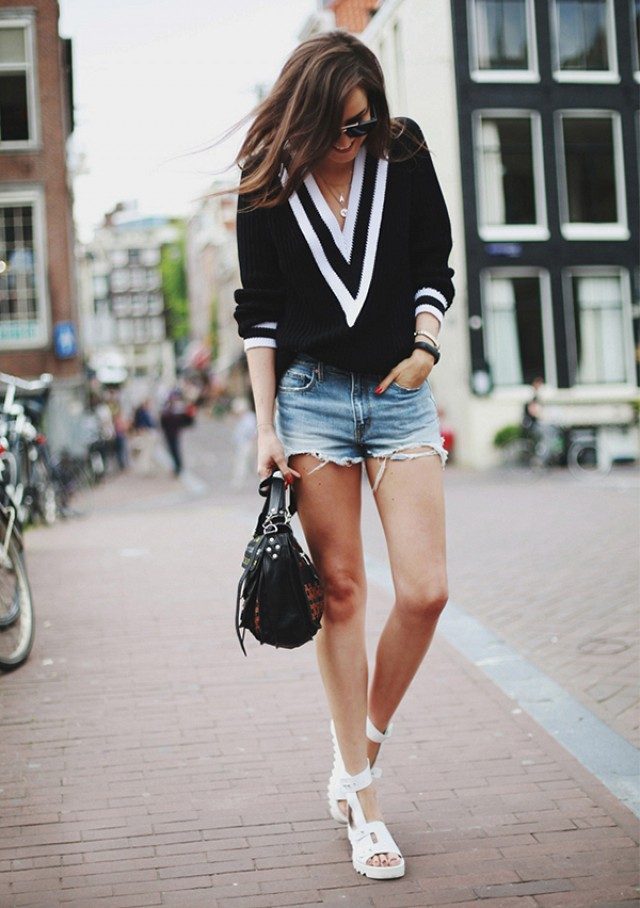 Comfy Pre-Fall Combo with Ankle Boots, Lace Shorts and Blouse for Every Day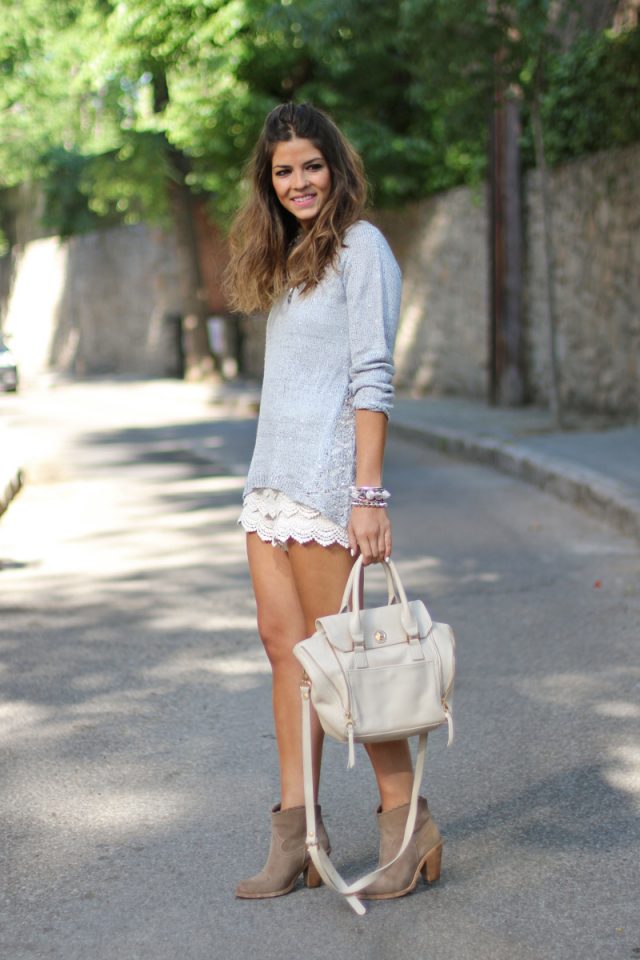 Casual Combo with Denim Shorts and Black Sweater, Boots and Bag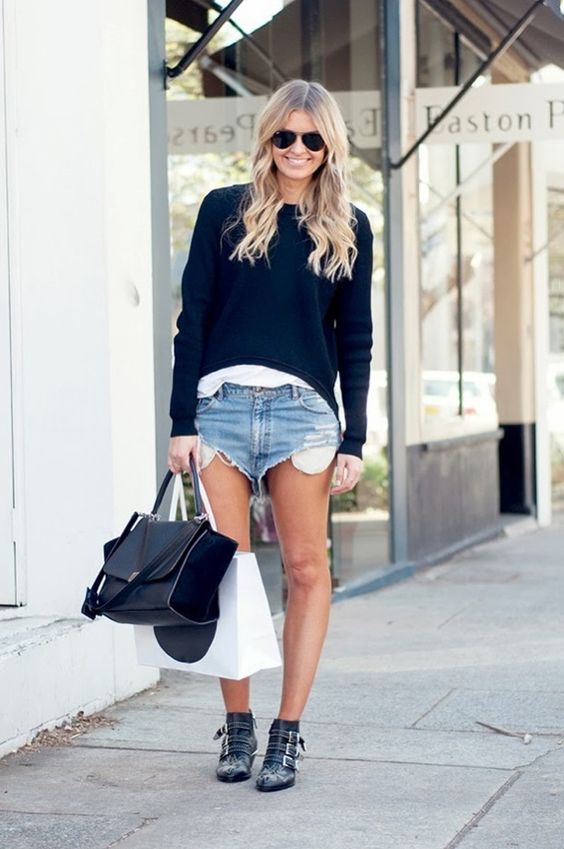 Warm Combo for the Fresh Days with Beautiful Green Blouse and Denim Shorts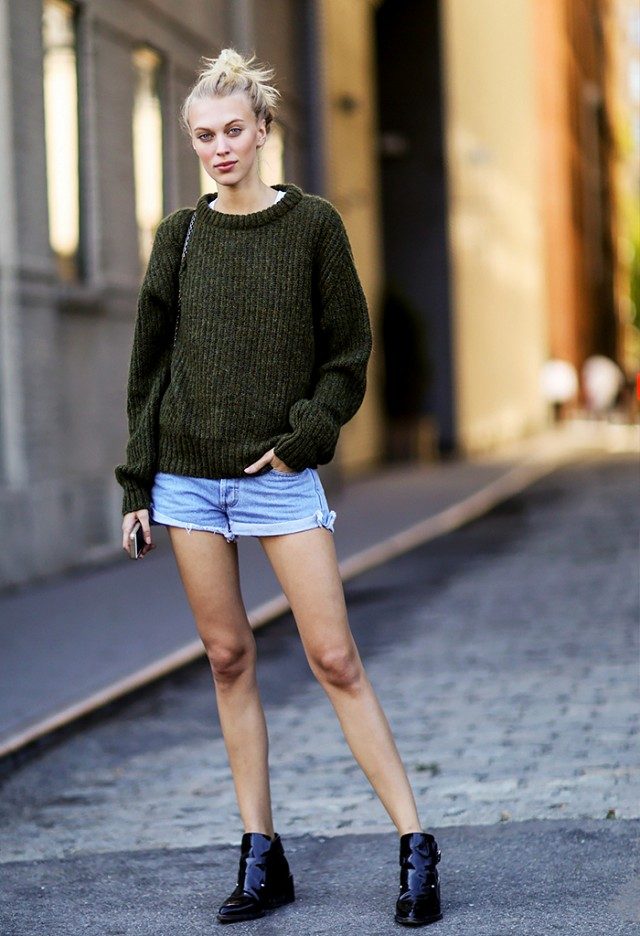 Wear Your Favorite Tee with Blazer and Shorts and Enjoy the Pre-Fall Days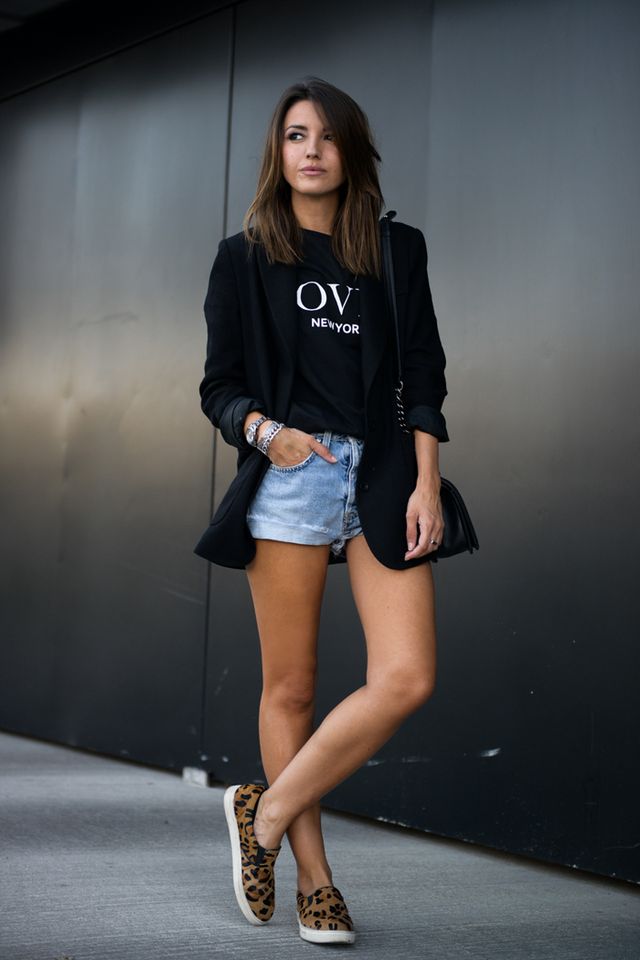 When the Days Become Colder Wear Blazer, Cardigan or Coat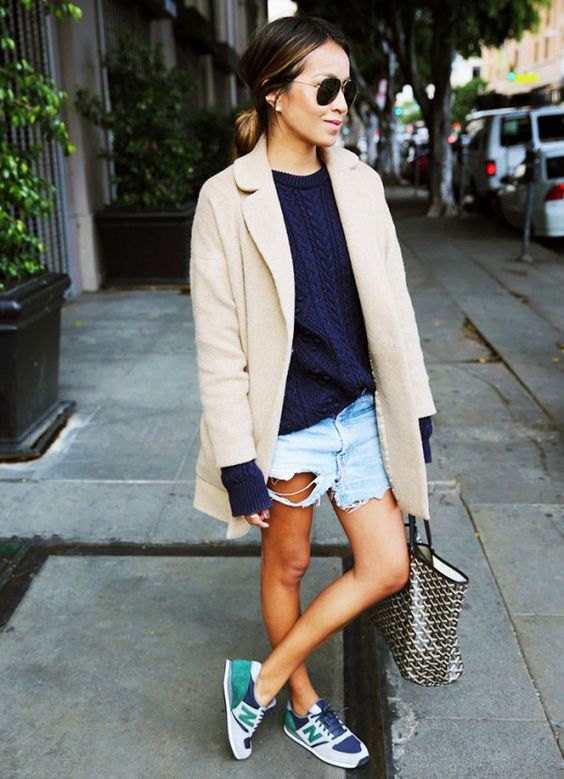 Enhance Your Outfit with Interesting Accessories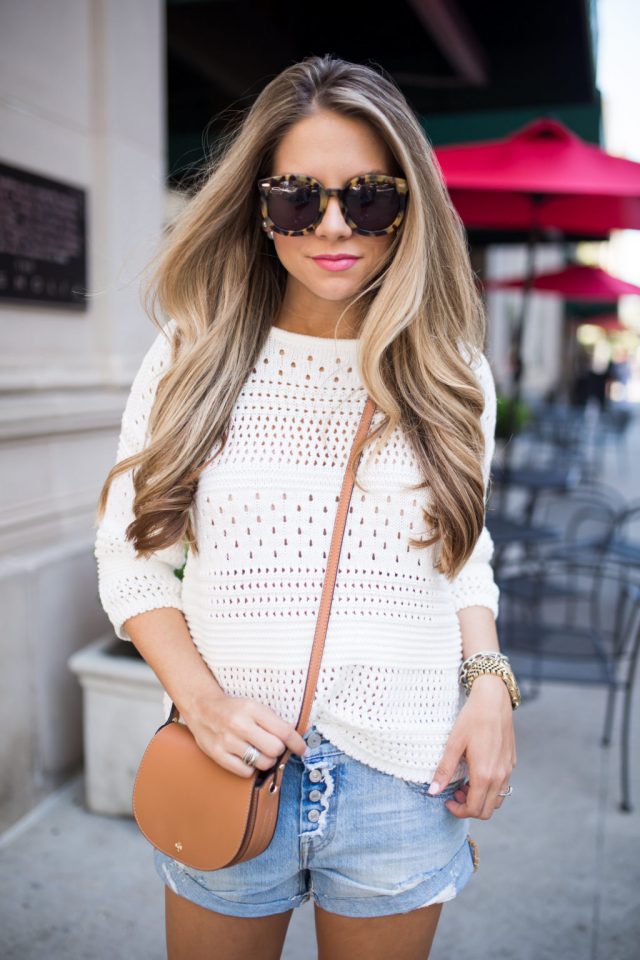 Add Blazer, Jacket or Cardigan to Your Summer Outfit and Wear it During the Fresh Days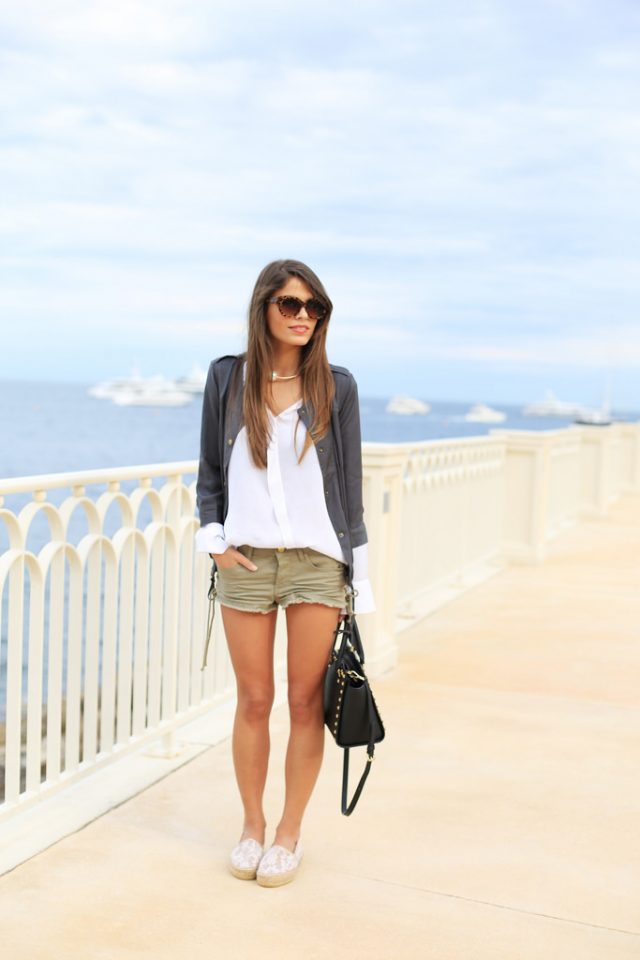 You Can Wear Your Shorts with Boots and Look Stunning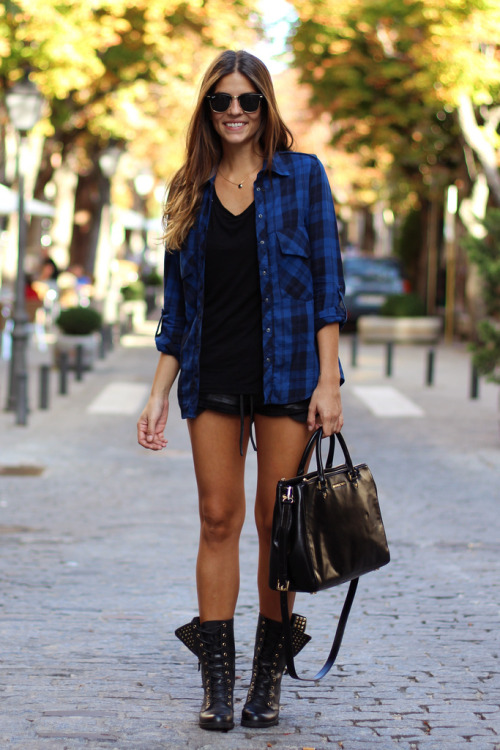 These pre-fall outfits with shorts and sweaters are perfect for the fresh nights. As you can see, you can style denim shorts with any sweater design and look magnificent. In pre-fall you can spot girls wearing from sandals and flats, to sneakers and boots. So, don't worry about the shoes, because you can look stupendous in everything.
I hope that you have found this article interesting and fun and you will share it with your friends. I really like all of the outfits and I can't choose just one. What about you? Which one is your favorite? I would love to know your opinion, so please share your comments with me. If you have some other chic pre-fall outfits to show me please share them with me! Thank you for reading! Enjoy in the rest of your day and don't forget to stay up to date with the content of Fashion Diva Design!