Hey there my dear fashionistas! How are you? Are you enjoying the beautiful days? I'm always here to show you the latest fashion trends and inspire you to follow them. For today, I have 10 fabulous floral maxi dresses to wear now. Are you excited?
SEE ALSO: Interesting Ways To Wear Feather Printed Clothes This Summer
We should all recognize that the maxi dresses and flip-flops is one of the most comfortable combo you can wear all summer long. But, this summer the fashion stylists and designers say that you won't win any style points by wearing such comfy outfit. Since this long flowing design is a go-summer uniform for many girls and the floral print is one of the most popular this season, I collected some amazing combos to show you how to wear it. And when styled right, the floral maxi dresses can be worn both day and night.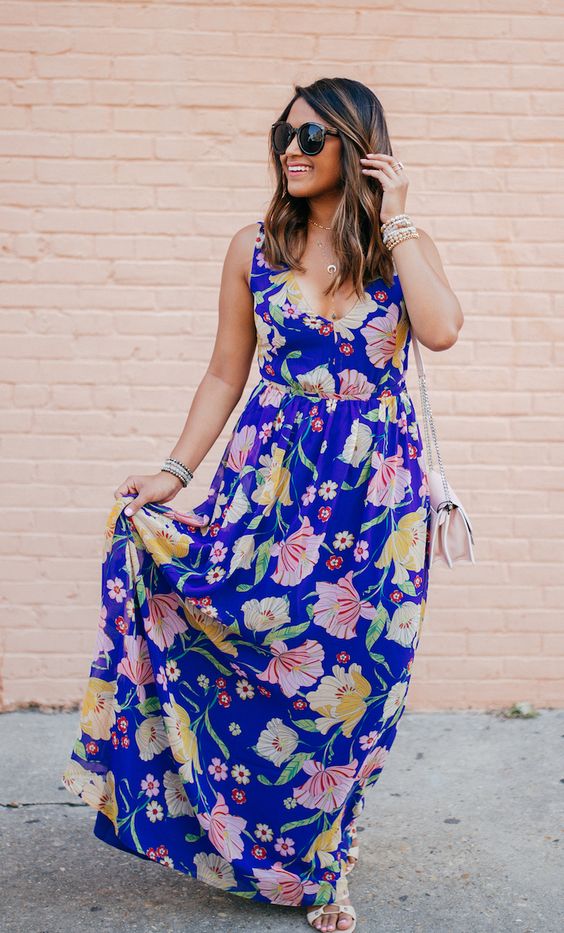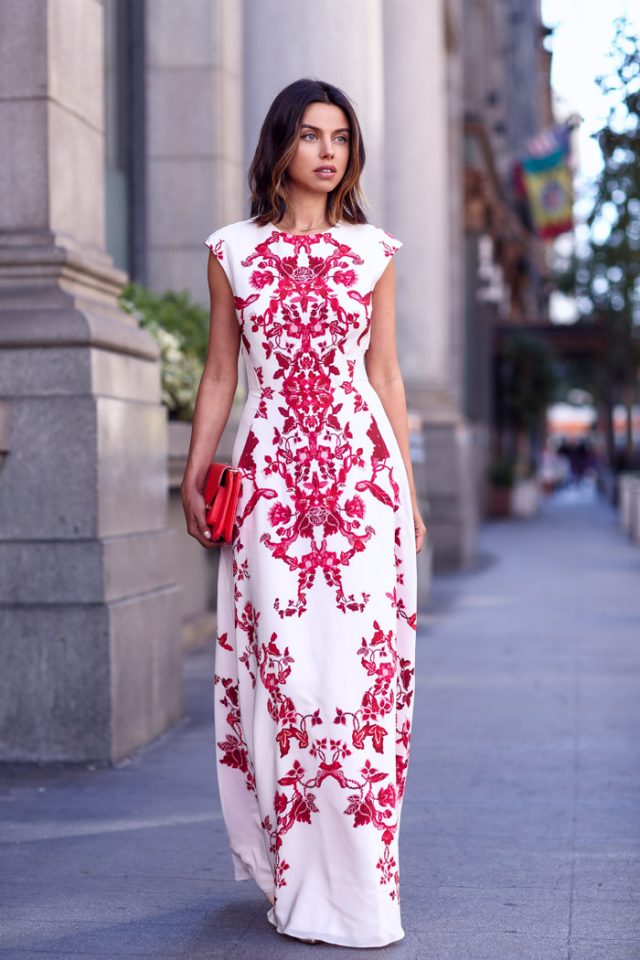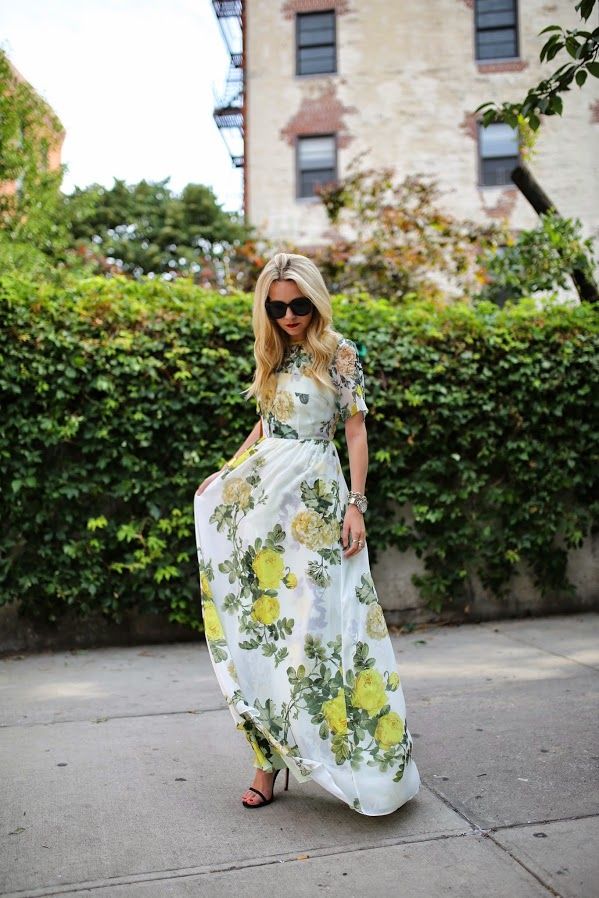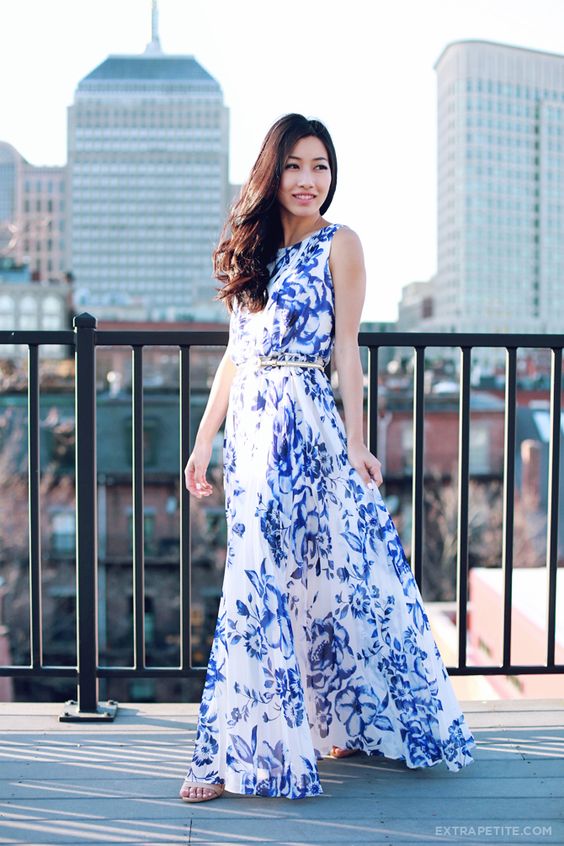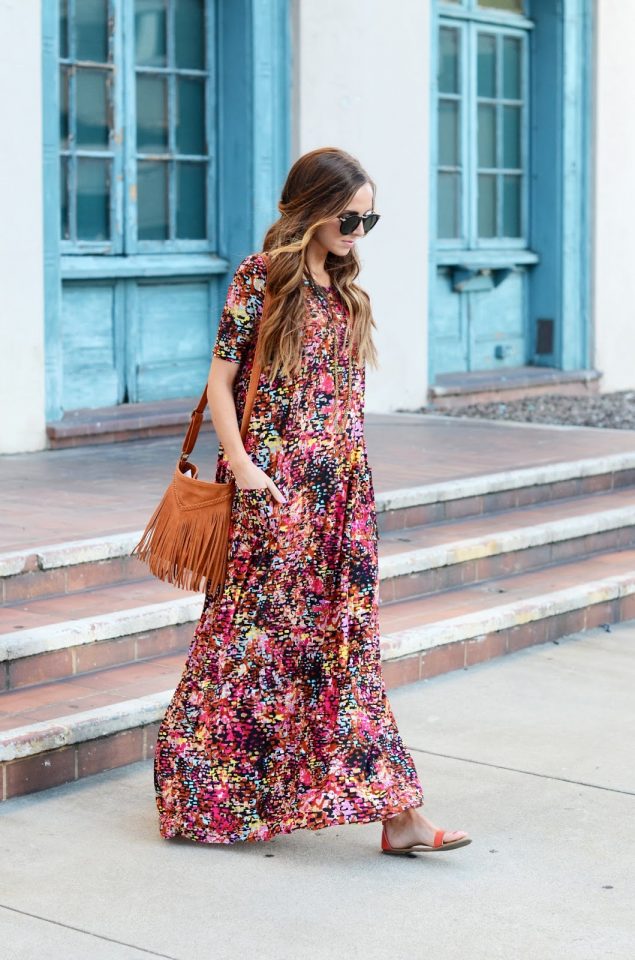 Styling Tips About Wearing Maxi Dresses
Many girls associate this kind of dress with formal occasions, like galas, cocktail parties and weddings. However it is all changing and now it has become stylish and acceptable to wear maxi dresses anywhere you want. You just need to be careful when choosing the event, because you can't wear a satin dress for everyday. It won't be difficult for you to find a chic, comfy and elegant floral maxi dress that will fit your body shape well and meet your personality and style. With the right pieces of accessories, you can go from chic and trendy to classy and sleek. Avoid wearing your maxi dresses with flats, but find some comfy sandals or heels and wear them like a real lady.
Petite ladies should definite find a V-neck maxi design because this kind of dress shows more skin, which means you will look leaner and taller. For some extra height, you should wear high heeled sandals, wedges or pumps.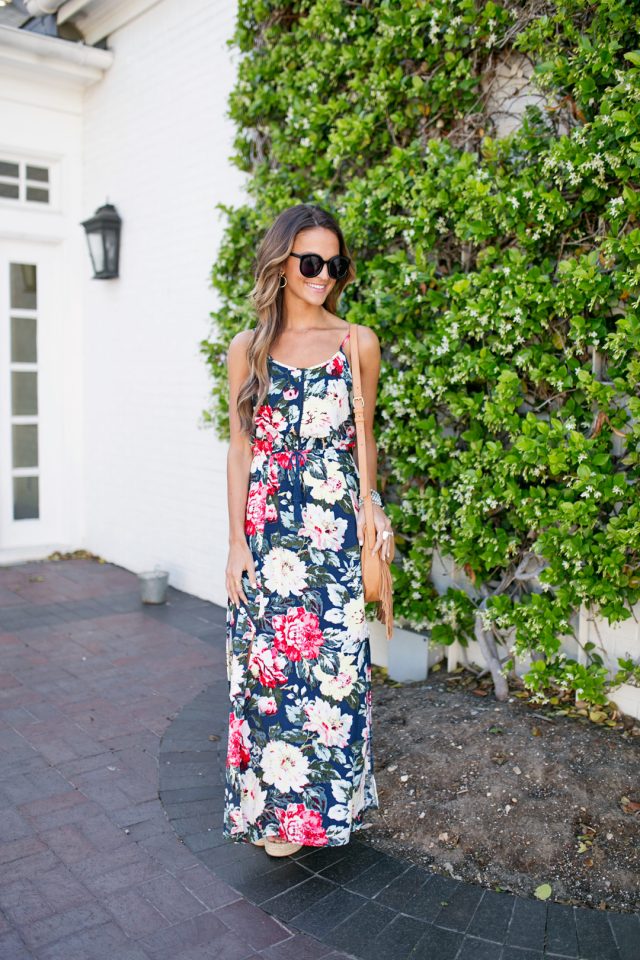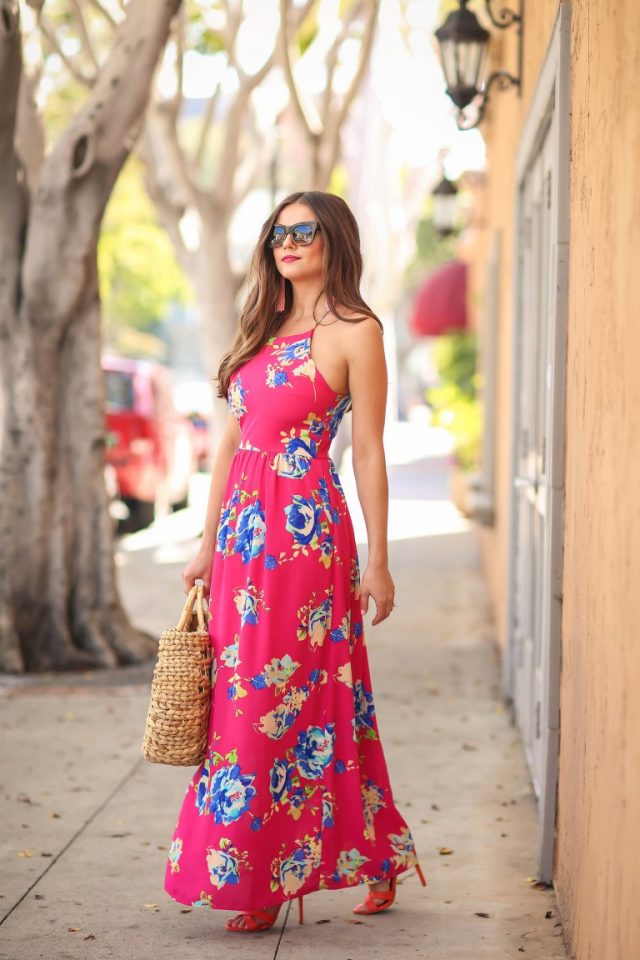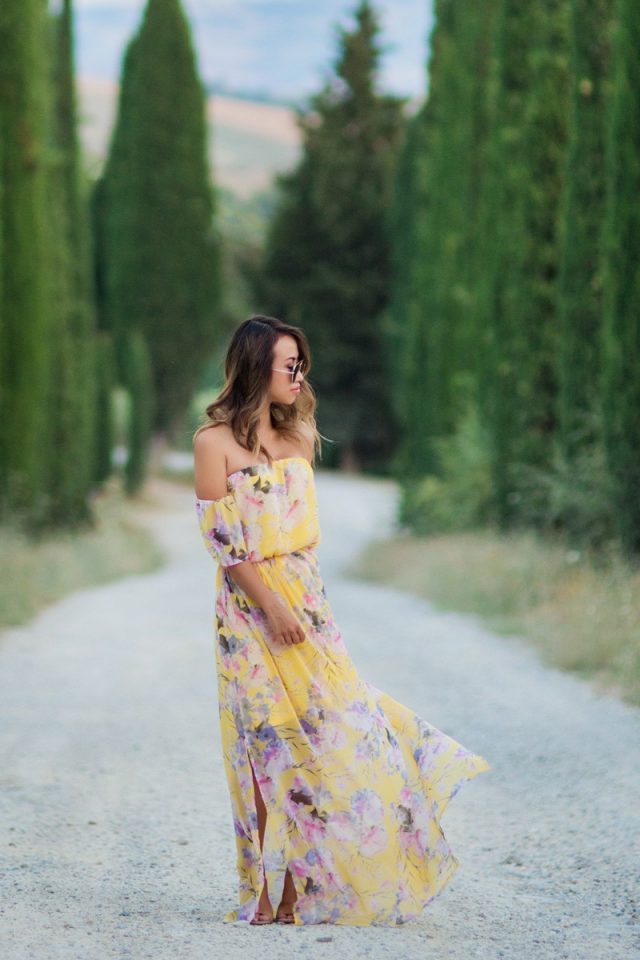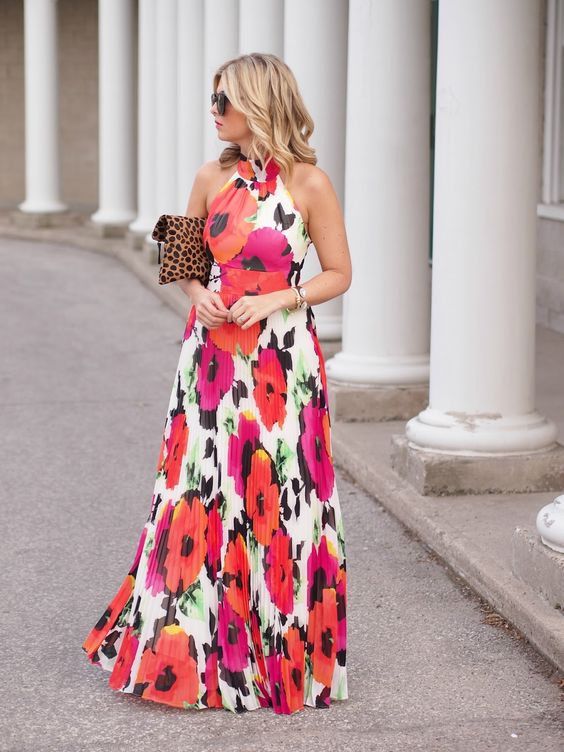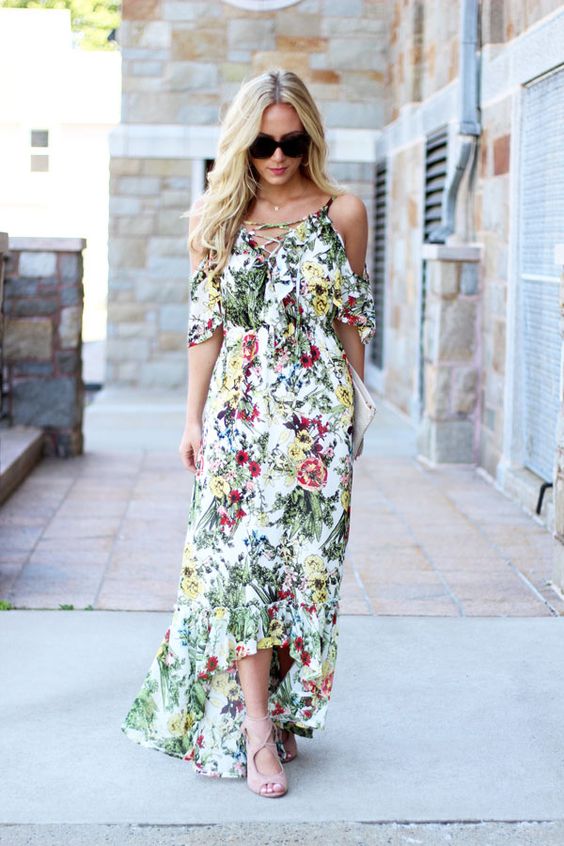 So, what do you think about these dresses my dear ladies? Do you like them and do you find them attractive and comfortable? Do you fancy wearing maxi dresses? I would love to know your opinion, so please share your comments with me. If you have some other floral dresses to show me, please share them with me – I would love to see everything you have to show me! Thank you for reading! Enjoy in the rest of your day and don't forget to stay up to date with the content of Fashion Diva Design!